The Future of Sports Nutrition is HERE!
Click here for more information on Performance Nutrition Coaching!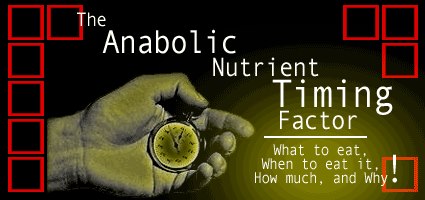 New Milford Chiropractor & Nutrient Timing Specialist

Thank you for visiting the website of New Milford, New Jersey Chiropractor, Dr. Vic Naumov, DC, CCSMS and Naumov Chiropractic & Performance Nutrition Center - a professional New Milford chiropractic & performance nutrition clinic. In practice, as well as online, Dr. Vic Naumov strives for excellence through superior patient care, education and satisfaction.



Introducing...The A-Factor Pro(TM) Performance Nutrition System created by Dr. Vic Naumov, D.C. Perfect for: Pro-Athletes, Student-Athletes and Weekend Warriors. Dr. Vic's revolutionary performance nutrition system is designed to focus on "The Adaptability Factor(TM)" by teaching athletes how to overcome the training plateau, maximize fuel, reduce tissue damage and injuries, as well as, optimize recovery. His cutting-edge approach allows our clients to achieve peak human performance from a structural, nutritional and functional perspective.

Our motto, "Success engineered by Science, Purpose and Principles."

Within our website, New Milford and surrounding area residents will find all types of health and wellness related information including information about our office and services, chiropractic for all ages, performance nutrition for athletes, back and neck pain, headaches, auto injuries and much, much more.

We hope you enjoy the information within and share it with others. Again, thank you for visiting www.PeakPerformance3000.com and remember to come back often.

Yours in health,

Dr. Vic Naumov, D.C., C.C.S.M.S.
Chiropractor & Nutrient Timing Specialist
What Some of Our Practice Members are Saying....
"I went to Dr. Vic to gain weight, and more importantly, muscle. Before the program, I was 156 lbs and after the program I was 172 lbs. Not only did I gain weight but I gained even more muscle than I thought I could in such a short period of time. He told me exactly what I needed to eat before, during, and after a workout; how many calories per day I should eat, and what food groups my meals should consist of. The supplements he gives are absolutely great, and are the highest quality you can buy. Protein powders are especially hard for me to eat since I have a milk allergy, but he had the perfect one for me that still fit into the plan. The results were from within, just as much as they were physical. He showed me how I can improve my immune system, and what foods to look out for, such as GMO's. He educated me on why most store bought supplements were actually bad for you, and could do more harm than good. Dr. Vic has not only helped me improve physically, but he has educated me and helped me improve my overall health and well being. For any athletes (or anyone!) looking for an edge over the competition, Dr. Vic is the one to go to." ~Chuck Olsen
"I came to Dr. Vic wanting to lose weight. But, he changed the way I perceived getting what we call "fit". He took me on a 12 week journey to learn about what being fit is and what it means and also how the body works (mine in particular). He not only guided me but educated me about life, being fit and taught me things about myself i didn't even know about. All in all, Dr. Vic is an amazing person and a wonderful mentor. I walked away with more confidence in myself and discipline. I now wake up every day feeling full of energy and powerful! I would recommend him in a heart beat." ~Nicolette Kupersmith
"Amazing! What else can I say about Dr. Naumov. He not only excels in his field of Chiropractic medicine but is extremely well versed and knowledgeable in the field of physical development and nutrition. I can without a doubt say that between his work both as a chiropractor and nutritionist I feel like I have reverted to the way I felt in my twenties. Anyone looking for someone who is friendly, personable and an overall good person to relate with need not hesitate to go anywhere else." ~Nick Faustino

"Want to know the best kept secret in health care? The answer is Dr. Vic Naumov and his passion for improving the quality of life for his patients. At the age of 17 (in 1998), I suffered through my first migraine headache and began my quest for a cure. I was evaluated by several neurologists and put on medications that would eliminate days of my life. It wasn't until 2007 that a friend recommended that I see her chiropractor, Dr. Vic Naumov. I brought myself, my migraines, and a fresh ankle sprain to his office and my road to recovery began. Did I mention that I had been to two orthopedists, had two Cortizone injections, and did months of physical therapy that yielded unacceptable results? He explained to me that chiropractic care produces results over time because the target goal is improving overall structure and function of the body; unlike, medical prescriptions that just treat symptoms, not the root of the problem. It is now 2013, I see Dr. Vic at least once a week to get adjusted for treatment of my migraines, my previous ankle injury, and my jaw (I was recently diagnosed with TMJ). My ankle injury is a distant memory thanks to him. My migraines have not disappeared but, thanks to Dr. Vic, they are manageable and I CAN function in my daily life." ~Jennifer Annese
"I have been a frequent patient of Dr Vic's for over 5 years now. Being so active in my personal life, training in Brazilian Jiu Jitsu and Muay Thai, and also in my work life, an Electrical Contractor , I'm constantly stressing out my body physically. Dr Vic not only has been accommodating with his hours of operation but also very skilled with his craft and very knowledgeable not only with chiropractic but also with diet, exercise and fitness. Dr Vic has fantastic products that are whole healthy and competitively priced. His office is located in the heart of Bergen County and is easy to get to, and I rarely have to wait at all to be adjusted." ~Mike Pecoraro
*Visit our "Testimonials Page" to see what others are saying about us...